A nutritional solution for every situation
Our teams of experts are continually working together to provide our customers with high-quality nutritional solutions, in infant, clinical and sport nutrition. We adapt our products to the specific needs of each consumer target and comply with the nutritional, market and regulatory requirements.
Made in France
"Guarantee of quality with French know-how'"
Our products are made in France in our six production sites (developed, produced and packed), ensuring their optimum quality and safety.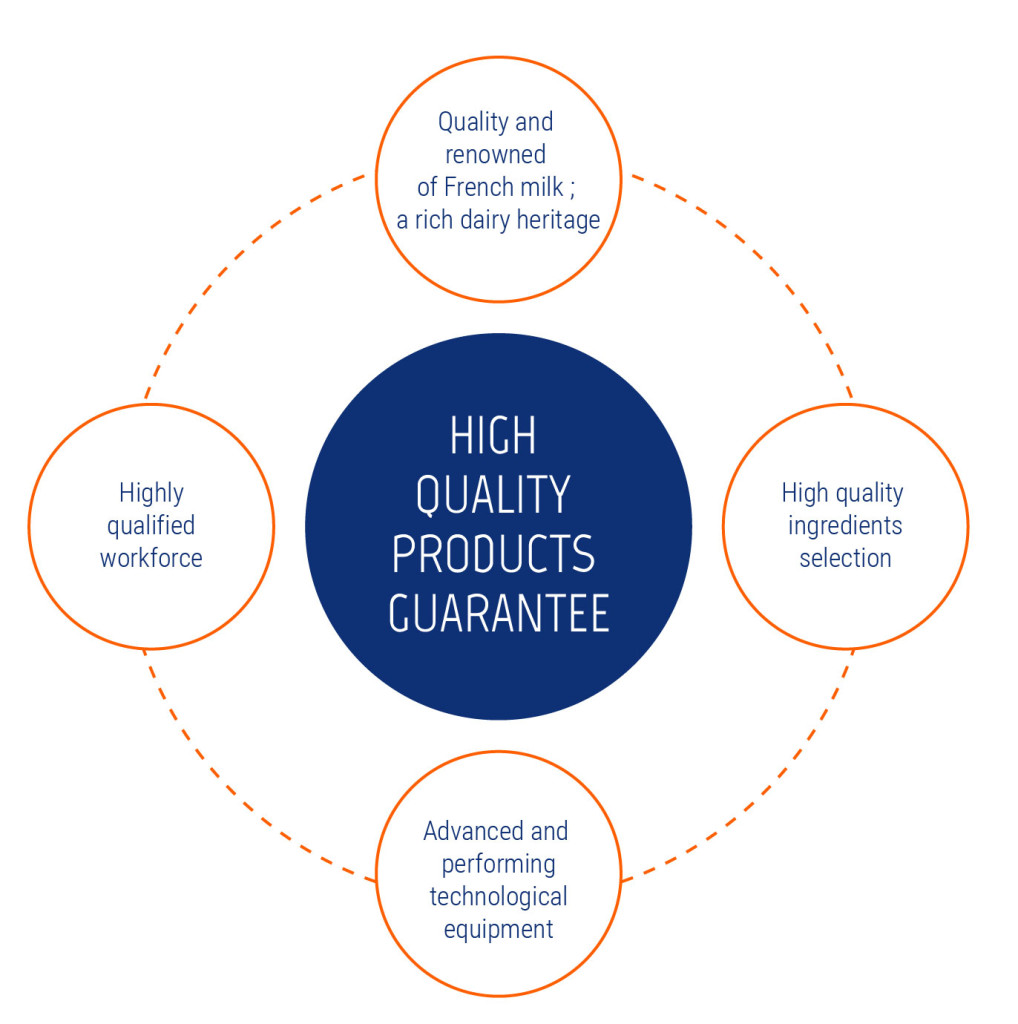 A player in sustainable development
Lactalis Nutrition Santé applies Lactalis group policy to promote sustainable development and eco-friendly behavior.
Milk produced in France
A local milk collection together with the use of a specific rearing model enables Lactalis Nutrition Santé to reduce the emission of greenhouse gases.
Improved management of energy, water and raw materials
Energy consumption, use of water and waste management are carefully monitored with annual appraisals carried out on all our sites.
Eco-friendly design and less packaging
Our packaging development and group purchasing teams are seriously committed to the environment. While significant results have already been achieved, we are continuing to look for improvements in order to further reduce the weight and types of packaging used by Lactalis group.